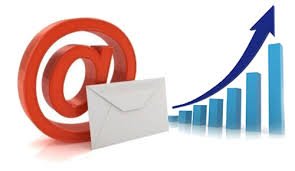 No one has control over the state of the economy. Now, the crude oil prices are low and the naira is devalued. Expectedly, companies and even individuals have pulled back and reduced overall spending. Times are indeed tough.
However, this is not the time to focus less on marketing … rather the opposite. In reality, reducing your marketing efforts in tough economic times is the last thing you should do. Rather, it is recommended that you change your approach by expanding your channels of marketing so as to increase reach without spending more.
Smart companies that continue to grow and prosper during tough economic times understand the value of multi-channel marketing. In this article, we will look at one marketing channel that is very effective yet underrated – the Email.
Comparing the usage statistics of email and those of social media, Facebook and Twitter have over 1 billion and 255 million monthly active users respectively while email, according to Radicati, has 3.9 billion as the total number of worldwide email accounts in 2013, and projected to be 4.9 billion by 2017.
Putting this in perspective, there are 3 times more email accounts than there are Facebook and Twitter accounts combined. In addition, the reach and engagement statistics show that email drives more conversions than other marketing channels.
So rather than doing only the traditional marketing or getting lured in by the hype of social media, we think that companies might find that email is a channel that's worth a lot more of their time than they think.
Email marketing goes beyond using office email system to send marketing campaigns to prospective clients. Effective email marketing involves using an email marketing software to create valuable personal touches at scale.
Considering its features and benefits, here are 5 reasons why email marketing is vital in tough economic times:
1. Low-cost
One of the most obvious benefits of email marketing is its lower cost compared to mainstream marketing channels. There are no print or postage costs and no fees paid in exchange for exposure on a certain billboard, magazine, newspaper, or television channel. The email marketing software is not free but the cost is far lower than the cost of using other marketing channels.
2. Easy to create
Email marketing doesn't necessarily require a huge team or reams of technical people in order to be successful. It's certainly possible to beautify an email campaign with fancy templates, videos, images and logos. Yet, some of the most successful campaigns utilize simple plain text emails, suggesting that it's the content of an email that is the most important thing.
3. Easy to track
Another key benefit of email marketing is that it's easy to see where you're going wrong. Most email marketing software will allow you to track open, click-through and conversion rates, making it simple to spot how a campaign can be improved.
4. Calls to action
Email marketing is great for taking advantage of impulse buying. There aren't many other marketing platforms which allow customers to go from witnessing an offer to purchasing an item within two clicks of a button. With a tempting call to action and a link straight to the checkout, email campaigns can drive sales like no other channel.
5. Easy to share
Subscribers can forward brilliant deals and offers to their friends at the click of a button. There aren't many other types of marketing that can be shared as easily as this. Before you know it, subscribers could become brand evangelists; focused on introducing your business to a new market.